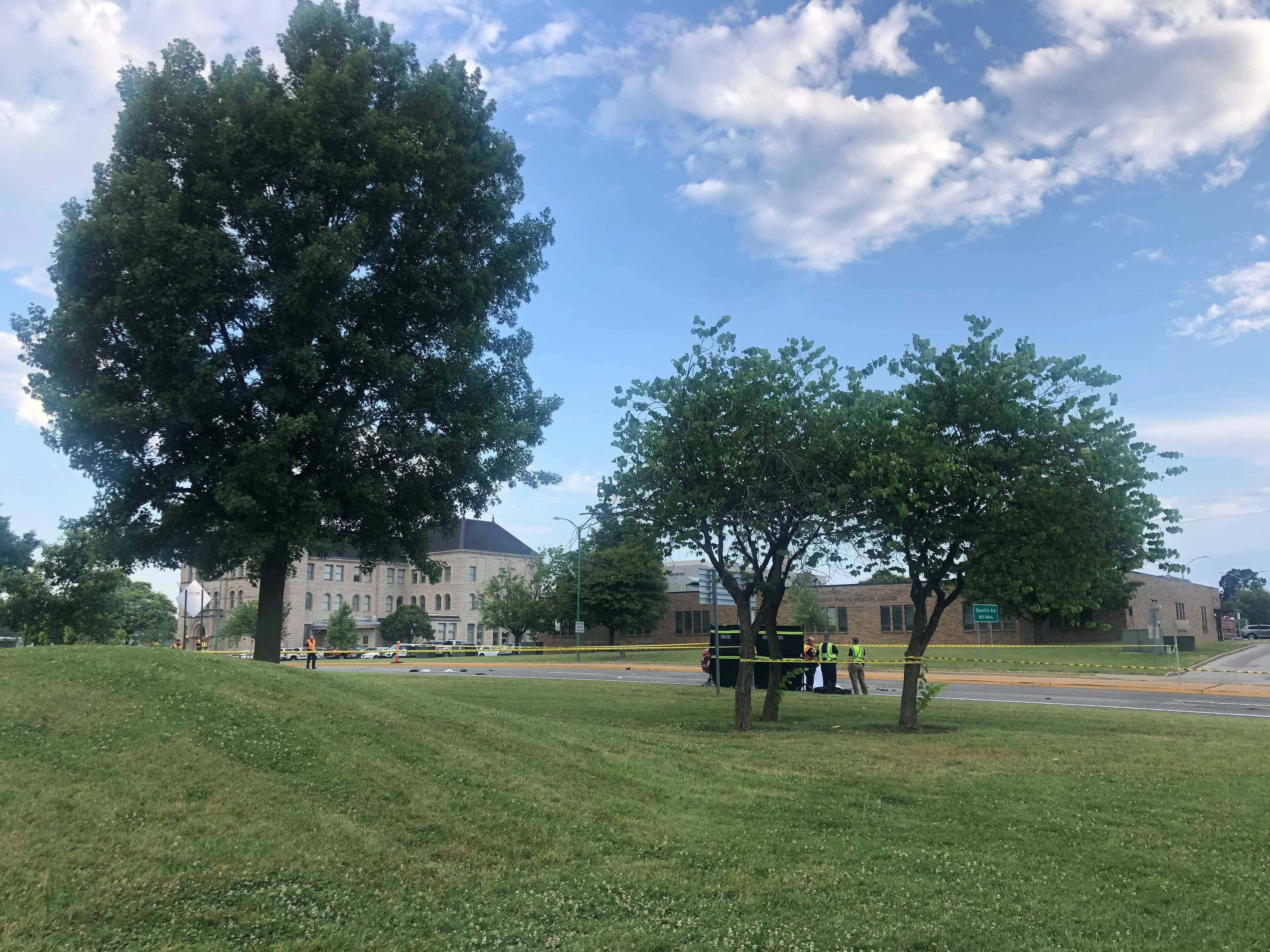 Two crashes Tuesday morning has left two dead on Chestnut Expressway near Boonville in Springfield.
Police are saying around 4 a.m. a pedestrian was hit by a white pickup truck, which fled from the scene.
Another person went to help the pedestrian in the roadway, then both were run over by a driver in a red car.
Police are looking for the pickup truck. Its described as white, with a passenger side mirror missing, and a bull guard on the front.
Drivers will see a blocked off intersection as police work that scene this morning.
The driver of the red car is on scene.