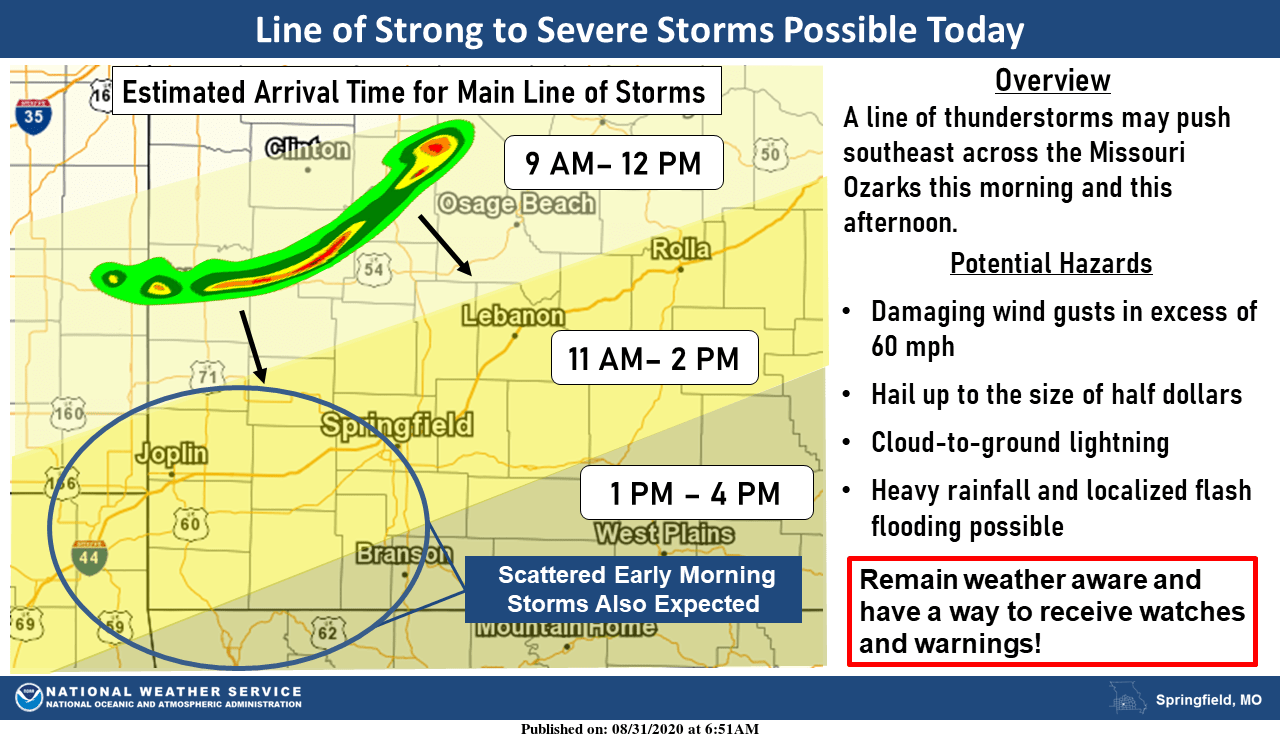 We have a risk for multiple rounds of severe thunderstorms from Monday morning through overnight in the Ozarks.
The National Weather Service has issued a severe thunderstorm watch for all of southwest Missouri through 2 p.m.
Forecasters say those storms may contain half dollar size hail, damaging straight line winds, and there's a low risk for an isolated tornado.
We'll have additional storm chances all the way through Thursday, with lesser chances of severe weather.
The KTTS Storm Chasers will keep you up to date with the latest watches and warnings.