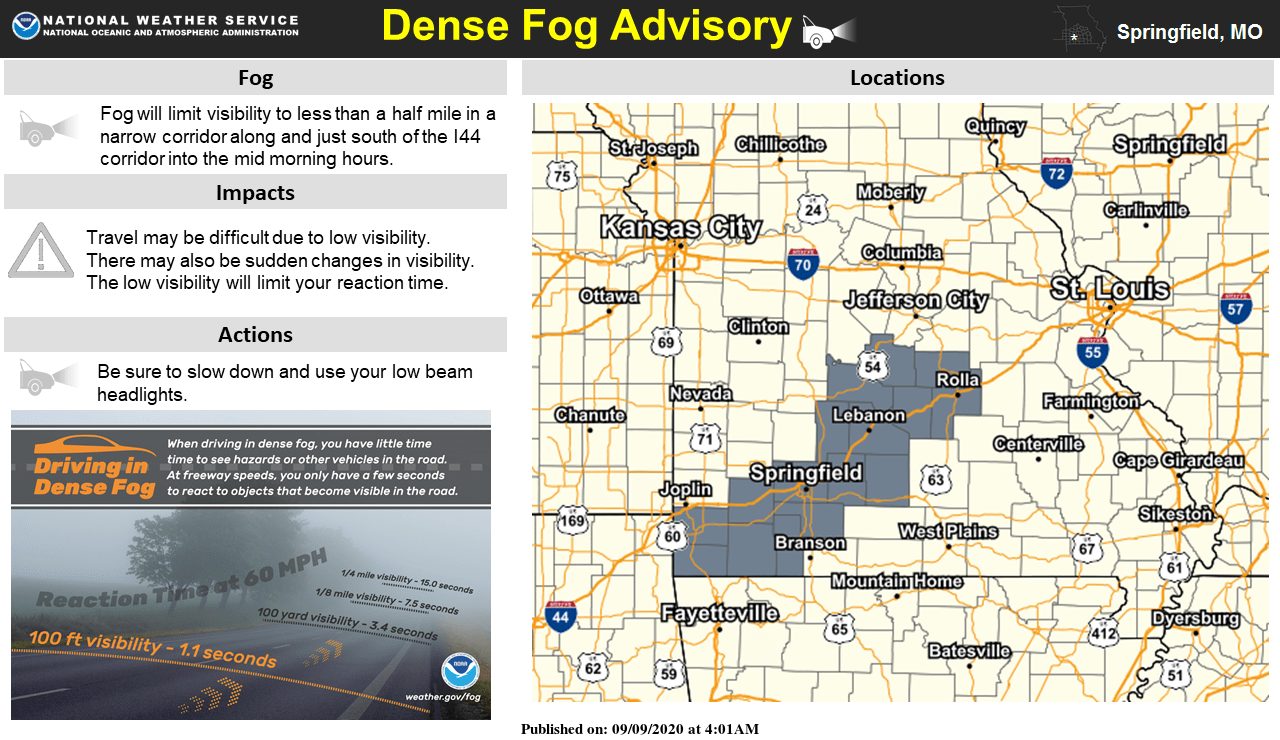 Fog is thick up and down the I-44 corridor Wednesday morning.
The National Weather Service has issued a dense fog advisory until 9 a.m. from Joplin to Rolla and communities just south of the interstate.
Visibility will be less than one half mile in spots.
Motorists are asked to slow down, use your headlights, and leave plenty of distance ahead of you.