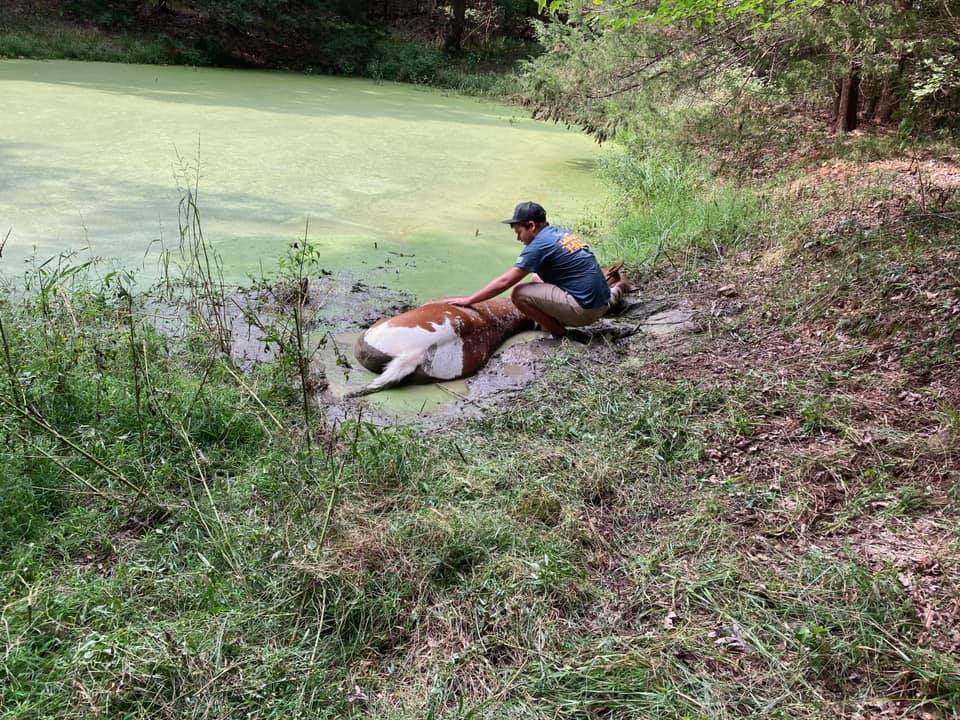 Firefighters in Camden County near Lake of the Ozarks helped rescue a horse stuck in a pond Tuesday afternoon.
It's unclear how the horse got stuck.
The horse is being treated by a vet after being able to get up and walk out of the woods on his own feet.