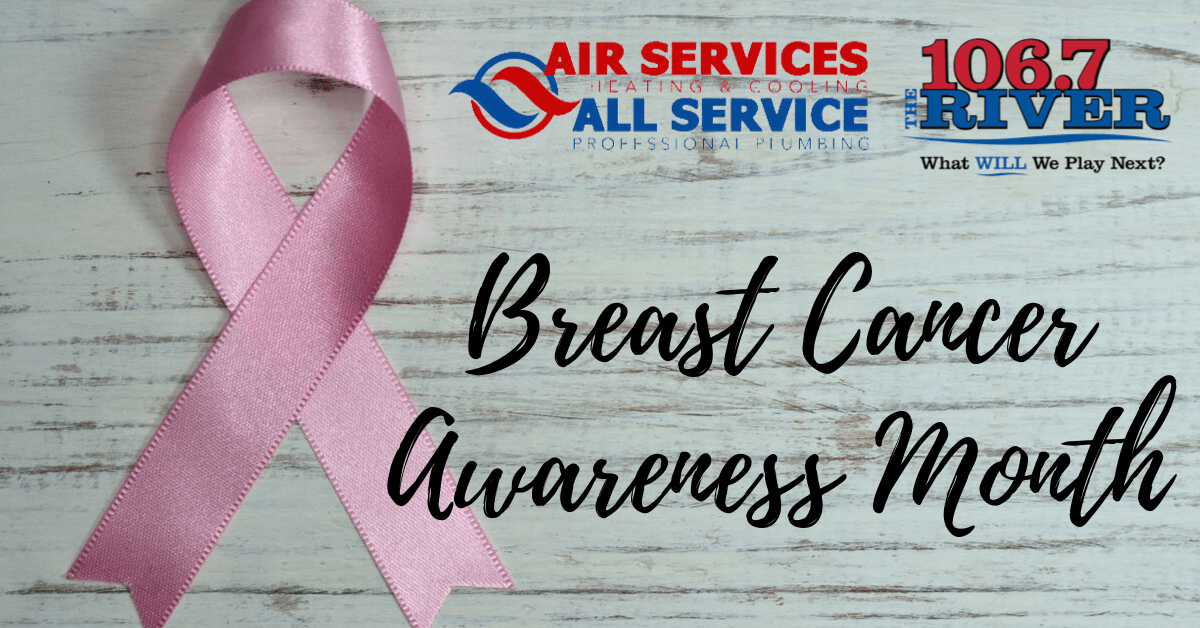 Breast Cancer Awareness Facts and Tips
106.7 The River and our friends at Air Services Heating & Cooling All Service Professional Plumbing support Breast Cancer Awareness Month. Read below for our facts and tips regarding Breast Cancer.
-Do your breast self-exam monthly after reaching age 40. If you're not sure how to do your breast self-exam, use an app on your phone, a computer, or a mobile device to help you. Learn how to perform a breast self-exam and how it benefits you.
-One way to help prevent breast cancer is to make smart choices of food, drink, and exercise so you keep a healthy weight. Keep slim to lower your risk for cancer, especially breast cancer. A healthy diet has lots of benefits.
-Breast cancer is becoming more survivable; especially when found early and treated effectively. More people are surviving this disease. Treatments and detections methods have improved greatly, making the journey through breast cancer more bearable. To find out more about breast cancer treatments, you can log on to 1067theriver.com
-The breast cancer foundation of the Ozarks reaches out to communities through breast cancer education and awareness initiatives. BCFO works to share both the facts and the myths about breast cancer. If you would like more information on learning how BCFO can help your organization or group, visit 1067theriver.com for the link
-The Breast Cancer Foundation of the Ozarks provides free mammogram screenings to uninsured and underinsured residents in southwest Missouri. For more information and to see if you qualify, visit BCFO.org.