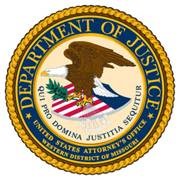 A former business owner from Aurora has been sentenced today in federal court for several fraud schemes.
Russell Grundy was charged with stealing more than $30 million dollars from his clients, partners, and lenders to finance a luxurious lifestyle.
Grundy must replay just under $15 million to his victims. On June 30th, Grundy pleaded guilty to wire fraud, money laundering, and presenting false information on a loan application.
Among those whom Grundy is convicted of defrauding include a Native American Tribe, Land O'Lakes, and Nutra Blend.
Court records say Grundy told his clients that software he and his companies provided had essential third-party software built-in, and extra cost was remitted to the third party developers.