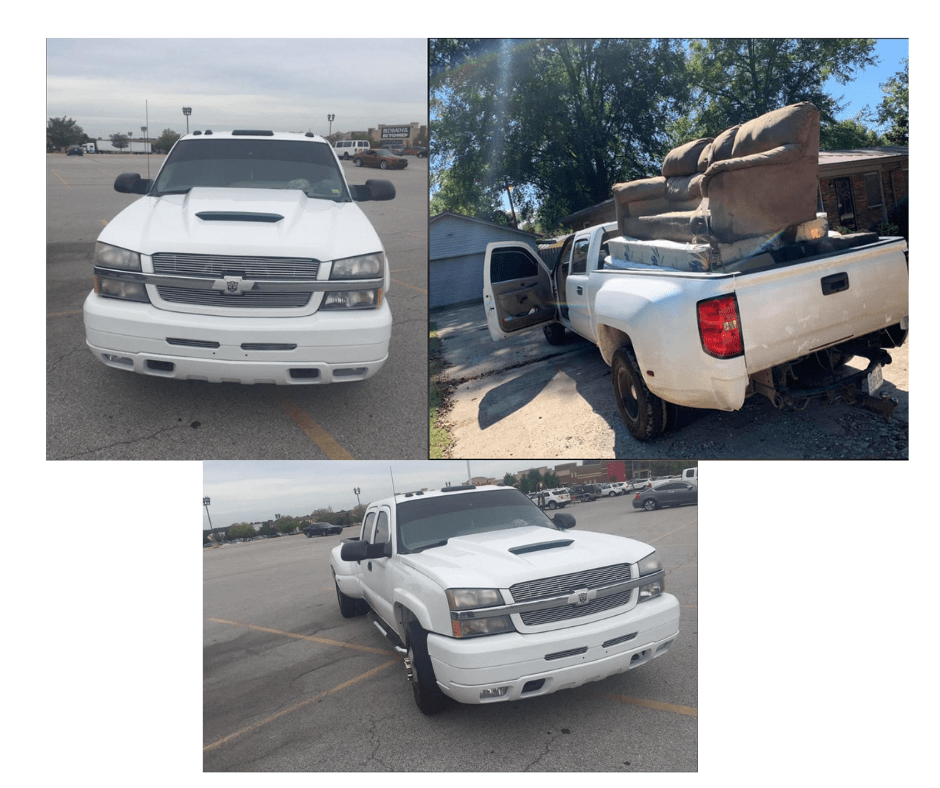 The Greene County sheriff is investigating a man's death as a homicide.
Jim Arnott says around 3:30 p.m. Tuesday afternoon, deputies responded to a call for a well-being check at a home on the 13,000 block of West Farm Road 148.
Deputies arrived on the scene and found a man who was dead.
Authorities identified the man as 39 year old Stanley Scott Simon II.
The sheriff says Simon's vehicle, a 2004 Chevrolet 3500 Quad Cab Dually, white in color bearing MO License Plate 9UBL50, is missing from the scene. The vehicle also has a "Back the Blue" sticker in the back glass.
Anyone with information in regards to Mr. Simon's death or the whereabouts of his vehicle is asked to contact 911, the Greene County Sheriff's Office or the GCSO Tip Line at 417-829-6230