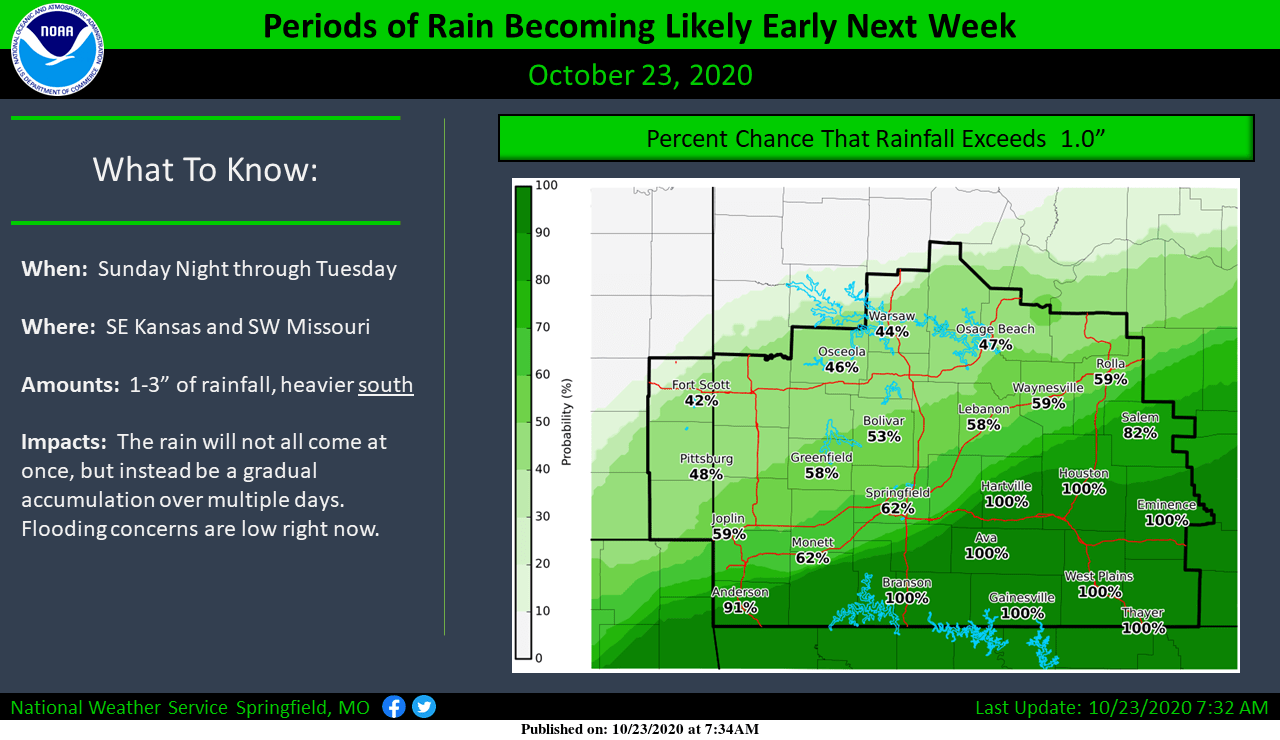 What a difference a day makes! After hitting a record high of 85 in Springfield on Thursday, a powerful cold front has pushed us into the mid 40's Friday morning.
At 5 and 6 a.m. Friday, we were at 67 degrees in Springfield, but temps had dropped to 45 by 9 a.m.
Temps will drop into the mid 30's overnight into Saturday morning, with widespread frost.
The National Weather Service says we'll have multiple chances for rain over the next several days, and maybe even a few snowflakes by early next week.
And that 85 degree reading on Thursday? It's the warmest temp we've had this late in the year in Springfield since 1950.