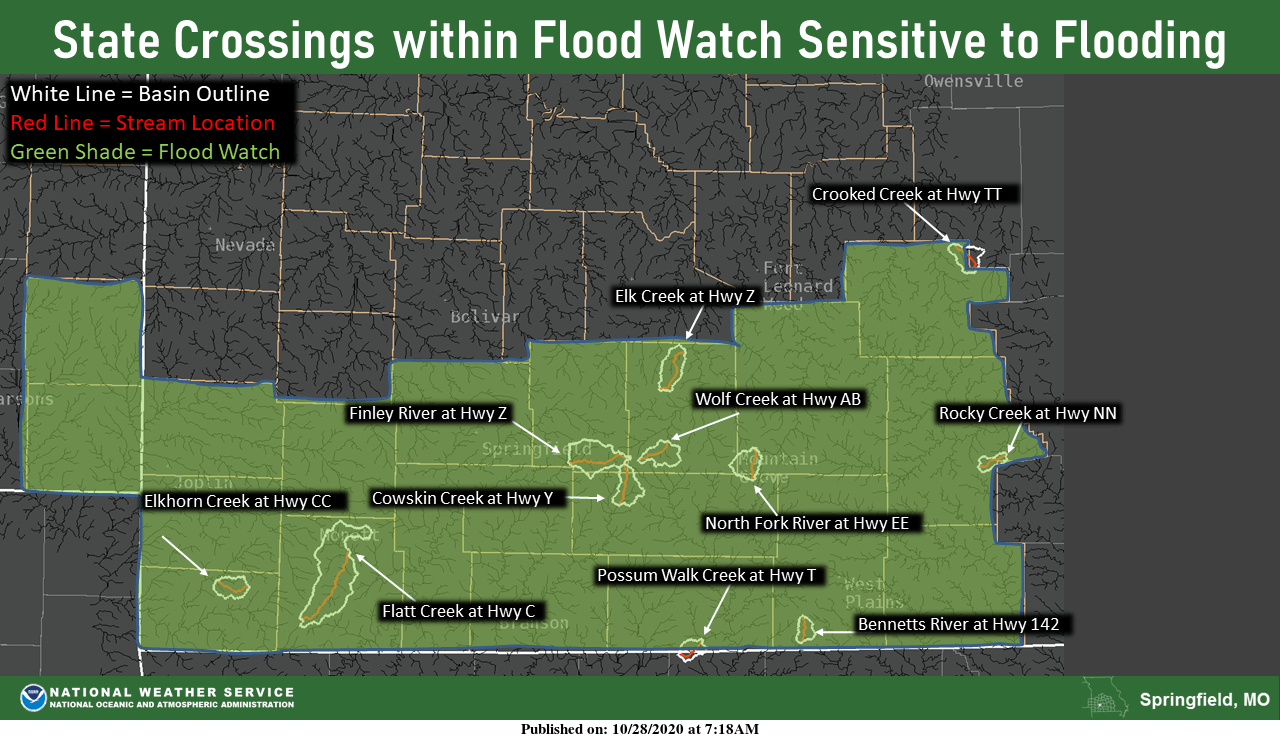 A very large and slow moving storm system will pull a lot of Gulf moisture into the Ozarks Wednesday and Thursday.
The National Weather Service says widespread rainfall with a few embedded thunderstorms is expected to persist for several hours through Thursday afternoon.
A flood watch is in effect for areas along and south of Highway 60 from 1 p.m. Wednesday through Thursday evening.
Rainfall amounts will range from two to three inches across southern Missouri, with lesser amounts north of Springfield and in west central Missouri.
Forecasters say numerous small streams and creeks are likely to flood, while a few main stem rivers could also flood.
Low water crossings are expected to becoming impassable to motorists over the next 48 hours.