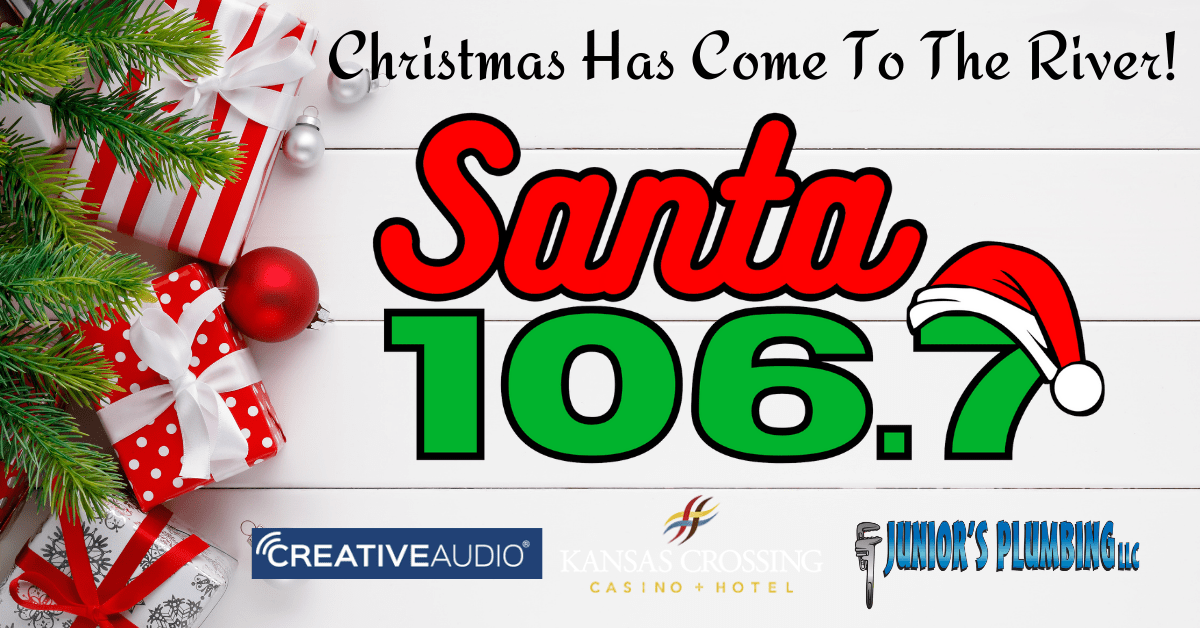 2020 hasn't been the best year. At 106.7 the River we decided that it might be time to call in the expert on cheer! Santa 106.7 FM is officially HERE!
Thanks to our INCREDIBLE sponsors at Creative Audio, Kansas Crossing Casino, and Junior's Plumbing, Christmas has come early to the Ozarks with Santa 106.7 FM!
Tune in all day, every day, up until Christmas, to hear all of your very favorite holiday hits!
Your regular River programming will return after the holiday season, until then enjoy some much needed cheer this Christmas!