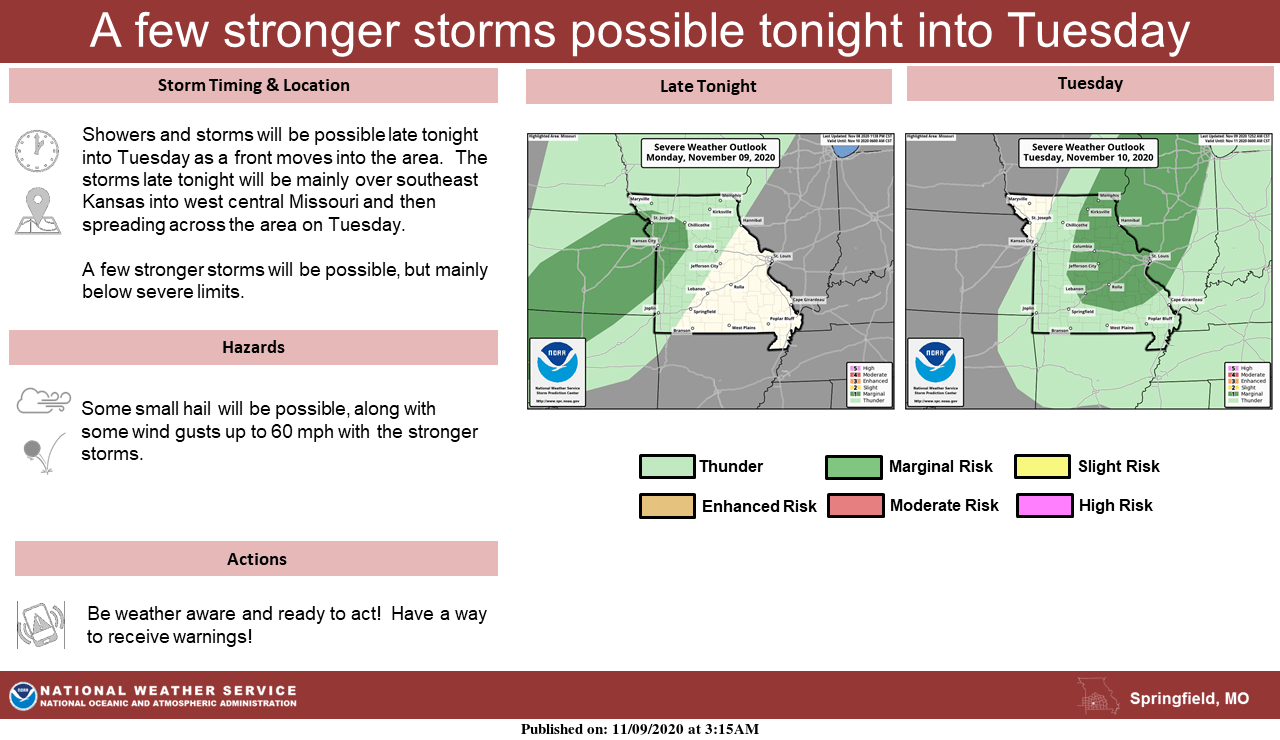 Showers and thunderstorms will be possible Monday night into Tuesday as a front moves into the Ozarks.
The National Weather Service says the late night storms will mainly be over southeast Kansas into parts of west central Missouri from Nevada on north.
Forecasters say a few stronger storms will be possible, with small hail and close to 60 mile per hour winds, but those thunderstorms will mainly stay below severe limits.
Those storms will spread across the rest of our area on Tuesday, with the best chance for strong thunderstorms north and east of Springfield.