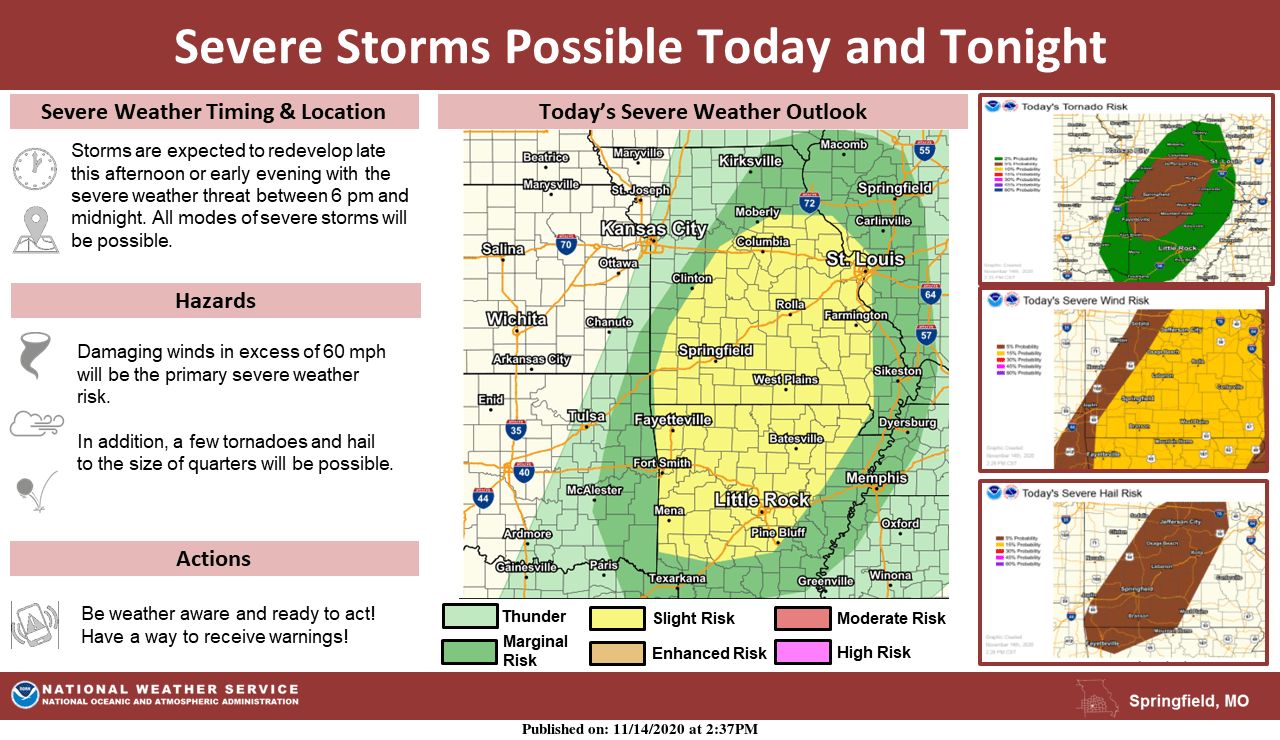 The National Weather Service has issued a Tornado Watch for all of the KTTS listening area through midnight Sunday morning.
Forecasters say storms began initiating in southeast Kansas around 4:30 p.m. Saturday.
Those storms are expected to continue to develop through the evening.
Another line of storms will race through the area later this evening along a cold front.
Damaging wind gusts to 60 miles per hour will be the overall main threat with thunderstorms Saturday evening, but large hail to the size of quarters are also possible.
A few brief tornadoes cannot be ruled out, especially in the first half of the evening.
The KTTS Storm Chasers will keep you up to date throughout the night with the latest watches and warnings.