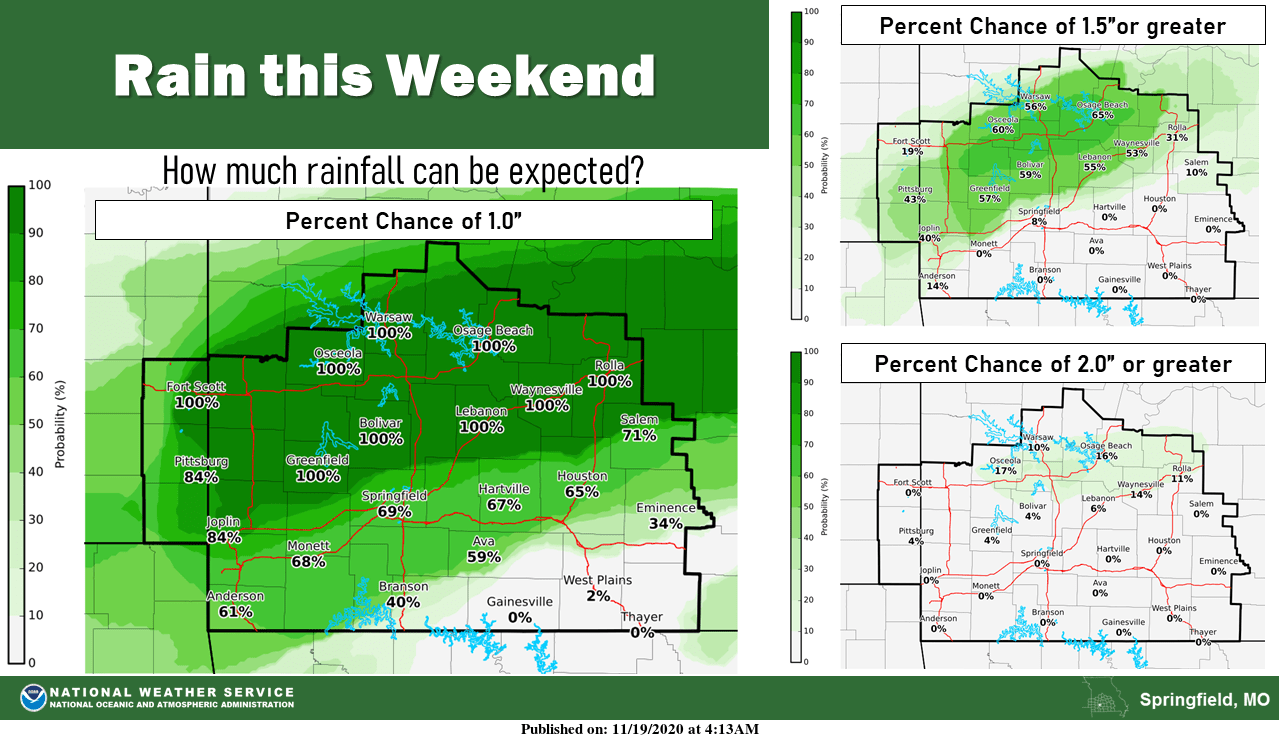 Rain could begin falling as early as Friday, then continue through Saturday and part of Sunday.
The National Weather Service says widespread amounts of one to two inches are possible, although we're not expecting severe weather and flooding shouldn't be an issue.
Forecasters say while rain should move in by Friday night, it will ramp up Saturday and Sunday, and cooler temps will arrive with it, with highs struggling to get into the low 50's by Sunday.