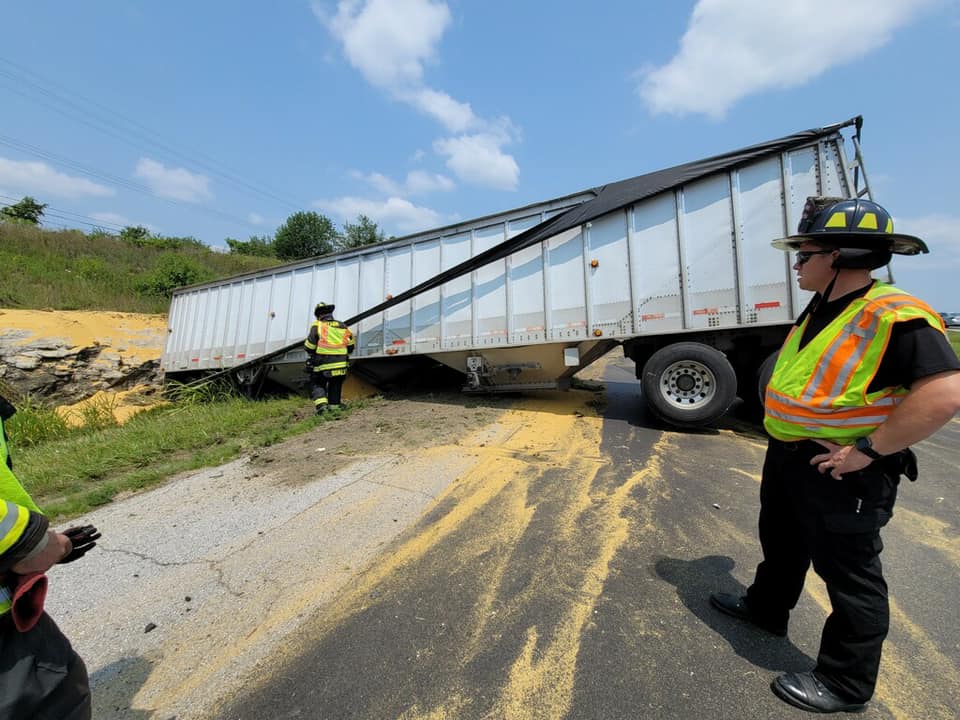 A semi-truck driver fell asleep at the wheel and crashed on U.S. 65 Wednesday.
The accident happened around 1 pm near Ozark.
The crash closed the right lane of southbound traffic near Jackson Street.
Police say the driver of the tractor-trailer fell asleep, woke up, and overcorrected. The driver then lost control of the vehicle and crashed.
No other vehicles were involved in the accident.
The driver of the semi did not suffer any injuries.